In today's post I share Part 3 from Chapter 5 in my book, Final Years Stories of Parent Care, Loss and Lives Changed. Part 1 of my excerpt from Chapter 5, can be read at this link on my blog: Mom's Final Act Hurts Those Left Behind. Part 2 can be read at this link: Mom's Final Act Hurts Those Left Behind (Part 2)
Nothing Was Ever Enough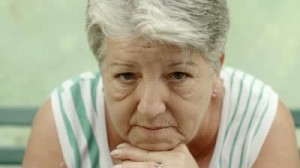 "My mom lived with pancreatic cancer for eighteen months, which was a lot longer than any of her doctors predicted. They said three months without chemo and six to twelve months with it. And she lived eighteen months. So it was—it was grueling.
When there was an emergency, I was usually the one to go. My mom said that she liked having me there better than the other kids because I knew what to do. My brothers seemed helpless when they went back to help her. She told me I was the best caretaker, and it's probably because I'm a nurse. "
And that makes sense.
"Yeah. And that was a nice thing to say, but nevertheless, it still wasn't enough for her."
How often did you go to be with her in those eighteen months?
"Twelve times. And that was never enough. Even that was not enough for her. All of her friends, after she died, remarked to all of us kids how remarkable it was how we rallied around and spent so much time with her, and how we all came out a lot, but in her mind we weren't there for her."
Isn't that amazing? It sounds like the glass was half empty versus half full.
"It totally was. Her whole life was that way."
That had to be so difficult for you both as a younger child and as an adult. To never have that acknowledgment, that, 'Oh, thank you for what you did for me, thank you for coming, for being here …'
"No. Never. Never. You know, I told her, 'Mom, if I didn't have a job and a husband, maybe I could come out and just stay with you. But I can't. I'm sorry. I cannot do it.' I told her that a million times. And she just never could accept it.
I was struck by how much Helen's mom reminded me of my own mom and her inability to acknowledge my love for her, what I did for her, and to let me know she knew I loved her.
We All Invited Mom to Move In With Us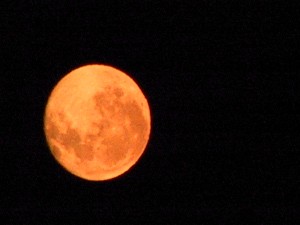 "We all told her she could come live with us, every one of us did, and she refused."
That really struck me because it sounds like you all had some difficulty with her.
"We did. We did."
I think it's great that you still offered to have her come live with you. But she wanted you there.
"Yes. She didn't want to leave her house. Also, her health insurance was an issue, because she had Kaiser health insurance; so she couldn't live in any of the towns we kids lived in because Continue reading →