In today's post I share Part 3 from Chapter 5 in my book, Final Years Stories of Parent Care, Loss and Lives Changed. Part 1 of my excerpt from Chapter 5, can be read at this link on my blog: Mom's Final Act Hurts Those Left Behind. Part 2 can be read at this link: Mom's Final Act Hurts Those Left Behind (Part 2)
Nothing Was Ever Enough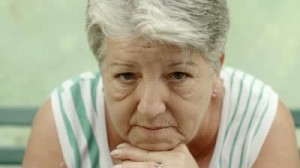 "My mom lived with pancreatic cancer for eighteen months, which was a lot longer than any of her doctors predicted. They said three months without chemo and six to twelve months with it. And she lived eighteen months. So it was—it was grueling.
When there was an emergency, I was usually the one to go. My mom said that she liked having me there better than the other kids because I knew what to do. My brothers seemed helpless when they went back to help her. She told me I was the best caretaker, and it's probably because I'm a nurse. "
And that makes sense.
"Yeah. And that was a nice thing to say, but nevertheless, it still wasn't enough for her."
How often did you go to be with her in those eighteen months?
"Twelve times. And that was never enough. Even that was not enough for her. All of her friends, after she died, remarked to all of us kids how remarkable it was how we rallied around and spent so much time with her, and how we all came out a lot, but in her mind we weren't there for her."
Isn't that amazing? It sounds like the glass was half empty versus half full.
"It totally was. Her whole life was that way."
That had to be so difficult for you both as a younger child and as an adult. To never have that acknowledgment, that, 'Oh, thank you for what you did for me, thank you for coming, for being here …'
"No. Never. Never. You know, I told her, 'Mom, if I didn't have a job and a husband, maybe I could come out and just stay with you. But I can't. I'm sorry. I cannot do it.' I told her that a million times. And she just never could accept it.
I was struck by how much Helen's mom reminded me of my own mom and her inability to acknowledge my love for her, what I did for her, and to let me know she knew I loved her.
We All Invited Mom to Move In With Us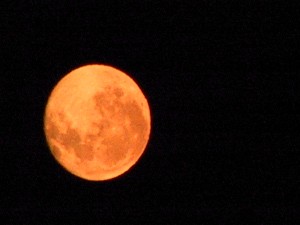 "We all told her she could come live with us, every one of us did, and she refused."
That really struck me because it sounds like you all had some difficulty with her.
"We did. We did."
I think it's great that you still offered to have her come live with you. But she wanted you there.
"Yes. She didn't want to leave her house. Also, her health insurance was an issue, because she had Kaiser health insurance; so she couldn't live in any of the towns we kids lived in because there's no Kaiser in our towns. Technically that wouldn't have worked insurance-wise. So that was part of it. But once she quit chemo, she certainly could have packed up and moved. She could have gone on hospice. She could have done it, but she had a beautiful house, and she wanted to stay there. And I respect that. But her making that decision means we can't be there all the time."
Right—and it is one thing for a person to make that decision to stay where they are used to living in their last days. But do it in a way that frees those around you. 'This is my choice. If something happens and you can't get here, I don't want you feeling guilty. Just remember that this is my choice.'
"Right, but that never happened. I mean every time there was a crisis, she called and said, 'I need you to come right now.'
I considered taking a leave of absence for 6 months to go take care of her, but I couldn't due to our relationship. Had it been different, had she been easier, I would have."
How did you nurture yourself during such a stressful time?
"No differently than before. I exercised, spent time with my friends and my husband. The concept of 'nurturing myself' is hard for me to relate to."
I Can't Get Out of Bed
"A couple times, she was hospitalized with a horrible infection, and she almost died at least once. And they pulled her through.
One time she called—she was very dramatic—and said, 'I can't get out of bed, and there's no food in the house. I really need you to come, Nance.'
That was in the evening. I got on a plane the next morning. I got to her house and she was in the kitchen cooking! I was furious. Maybe I shouldn't have been. We had a huge fight. I said, 'Mom, I canceled work. I bought a $300 plane ticket one way because it was the last minute. Seriously, Mom? There is all kind of food in this house. You are out of bed.'"
How did she respond?
"Oh, she was furious with me. She said, 'well, I would think you would be happy to come spend time with your mother. And since I'm feeling better, I thought maybe we could go up to the wine country and spend the night. I thought you'd be happy that we could spend time doing some fun things together.'"
Helen sounded as though she could hardly believe her mother was saying these words to her. Rather than expressing regard and appreciation that Helen had dropped everything to come to California to help her, and really understanding why Helen was upset, her mom laid a guilt trip on her. I can certainly understand how Helen's mom would want to enjoy time with her while she was feeling well enough to do so, knowing that her time in this world was drawing to an end. But honest and direct communication about her desires might have gone a long way with Helen.
" So we did. We went on a little overnight trip. And I was just furious—but I tried to be nice."
She sounds so much like my mom. Had she come to you honestly and said, 'look, I don't think I have much time. I'm feeling kind of decent right now, and would love to go do something with you while I'm feeling good, so it's not just …'
"Right. Can you clear your calendar and come out for a few days? But instead, no, she tells me 'there's no food in the house, and I can't get out of bed.' I'm not kidding you. I called the social worker at her oncology department before I got there because I thought she was serious. And she said, 'we have people who can go over there right now. ' And I said, 'no, don't do it. She'll be furious.' I just knew she would be, if I sent somebody. I knew she was exaggerating. I knew it. What she meant by there's no food in the house is that she was out of cottage cheese and one other thing, her things that she liked to eat every day. Seriously!"
Was it true that she couldn't go get them?
"She didn't drive for about the last six to nine months. She just felt she was too weak so she didn't want to drive. She depended on friends to bring her groceries. But she had very attentive friends. They'd call every few days and say, 'What do you need?' or 'Can I get you groceries?' She had lots of help available. She just said, 'I don't like to bother them.'
But it's okay to bother you, halfway across the country.
"You get the picture."
Impact of Mom's Decline on Helen's Family
I'm getting the flavor, yes. So how were you, your kids, and your husband impacted while she was declining and you had to drop things and go?
"My kids—I would say not so much, because they don't live at home anymore and they're self-sufficient. But my husband got a little tired of it. He was mostly very understanding, but he wanted to plan vacations, and I wasn't willing to, because things were so tenuous and unpredictable. I just didn't feel like I could. If we did plan anything, I'd make sure it was refundable. It was difficult. At one point he got impatient with me, and said that my mother had been dying forever. But I was afraid any plans we made I would have to cancel at the last minute.
It was difficult with my work situation as well, because I work PRN (a medical term for 'as needed'). So for example today is March 23, and I might get an e-mail that says, 'can you work April 16th and 17th, because we have a doctor who's going to be out?' For a year and a half, I would say 'yes,' but they all knew what my situation was. I said, 'I'll let you know if something comes up, but I'll plan to be there.' And I hated it. It was horrible."
They were very understanding?
"They really were. I think there were two days in 18 months that I couldn't be there— it was a last-minute cancellation. And they they worked it out."
How did you and your siblings decide who would go when your mom needed help?
"When she was very first diagnosed and we seriously thought she was going to be dead in three to six months, we actually put a Google calendar on our computers. We arranged for one of the four of us to be there all the time, for the most part. And people just did what they could. I went more than anybody else did, but I also think it was easier for me than anybody else because I'm the only one who doesn't work full time. One of my brothers was quite close to her, and he went. I don't know how often he went, but he always stayed at least a week. I, on the other hand, knew that I could not take a whole week with her, so I usually went for three or four days at a time. I just went more often.
So, really, it wasn't anything organized. It wasn't like, it's your turn. It's my turn. We just did what we could. We did the best we could. And there were a few holes."
You organized it together, though, it sounds like.
"We did organize it together. And then when it became clear this could go on for a while, we backed off a little on that calendar. And she was digging it. She really loved having somebody there all the time. That's what she really wanted. "
(Chapter 5 to be continued in next post)