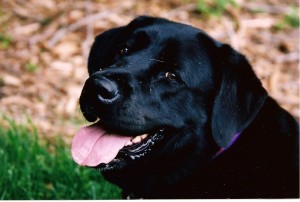 My black beauty showed me that our pets communicate with us if we will just tune in to their body language and sense the messages they are always giving us. Our connection grew. My greatest lesson was recognizing that Maggie sensed my thoughts and intentions. But it took years for me to believe that even though she demonstrated it repeatedly.
Maggie also reshaped my thinking regarding how intelligent dogs are. That just because they don't have verbal skills doesn't mean they don't understand or "talk" in their own way. I never could have anticipated that through our relationship I would learn to trust my intuition and dream messages in new and unexpected ways.  Or change my professional direction after so many years in health care.
Maggie's illness at age eight caused me to question the pet food industry and whether they had our pet's optimum nutrition as their mission, and to wonder if over-vaccinating our pets causes health problems for them. I completely changed Maggie's diet at that time from dog food to a balanced human food diet, which I devote an entire chapter to in MAGGIE the dog who change my life.
My life with Maggie allowed me to experience the joys of sharing life with a dog who so touched people, as well as the profound grief that comes with the loss of my canine soul mate. What makes MAGGIE different than other dog books is that it doesn't simply end with Maggie's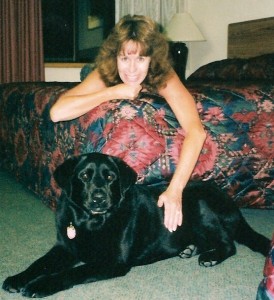 death as most dog books do.
After reading MAGGIE you will see dogs and the human-canine relationship in a new light. You may choose not to ignore your intuition again. The spiritual connections between humans and animals will become more apparent.
My intention in writing MAGGIE the dog who changed my life is to lift animals up where they belong. I hope you will join us on the journey Maggie and I shared. I invite you to share in our heartwarming love story. See Home >>
A book for both animal lovers and for spiritual seekers. It is a deeply personal and revealing journey…"
—Real Travel Adventures Magazine