MAGGIE the Dog Who Changed My Life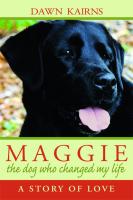 I had been longing for a special companion. I found her in a precious black, furry ball of dog energy. We called her Maggie. Our tender human-canine bond took us on a journey of love and discovery that I couldn't have imagined. Ours was a soul connection.
It was love at first sight when my canine soul mate and I first laid our eyes on each other. My heart opened wide and she crawled in. She was so full of joy!  So genuine. Throughout our life together Maggie's radiant spirit continued to open my heart while teaching me to live in the present. Our bond deepened with each passing day. It was Maggie who taught me what really matters in life. 
Maggie was that special dog who will remain in my soul forever. You've been there with a dog, right? A dog who changed you. Loved and accepted you unconditionally. Taught you lessons about yourself and life. Helped you grow and find yourself, and trust yourself. That's what Maggie did for me. Read more>>
"Thank you from the bottom of my heart for your beautiful and touching book … I have never been so moved by a book, story, or movie. Your book is such a tribute to the love you have for your precious Maggie, and serves as a tribute for those of us who understand what it is to love a dog with all of our soul and complete being. I feel a connection with [my lab, Buddy] that I have only found described in your beautiful book."
—Julianna Moore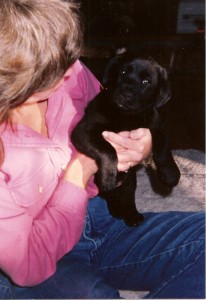 MAGGIE is available in paperback, hardback, on Amazon Kindle and Barnes and Noble Nook.
*2009 Next Generation Indie Book Awards Finalist
*2008 Dog Writer's Association of America Merial Human-Animal Bond Award Finalist
Watch "Glimpses into Maggie's Life" Video
---
FINAL YEARS
Stories of Parent Care, Loss and Lives Changed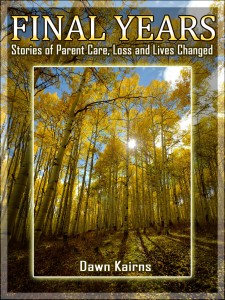 I always knew I'd lose my parents, but was not prepared for what caring for aging parents really meant. How could I ever prepare myself for how watching a loved parent suffer would affect me? Or how overwhelming and life-changing the loss of my parents would be?
We are moved by what we love. It was my dog and constant companion, Maggie, who inspired my first book, MAGGIE the dog who changed my life. Then caring for my declining parents moved me to write again, and to talk with others to explore their varied experiences in caring for their aging and dying parents. Thus, FINAL YEARS Stories of Parent Care, Loss and Lives Changed was born.
I like to write about what is real. What touches you. To bring to light what lies in the recesses of your hearts. Those difficult feelings and experiences that are hard to talk about. Read more >>
"Thanks for writing another incredible book and helping me through reading it. Your books come out at times of my life when I need help the most."
– Debbie Foudray
*Finalist in RELATIONSHIPS category 2014 Next Generation Indie Book Awards*
*Finalist in PARENTING/FAMILY category 2014 Next Generation Indie Book Awards*