Books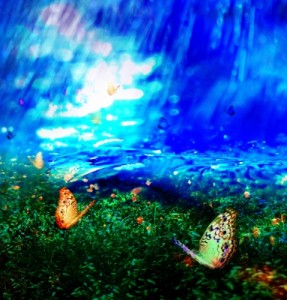 Final Gifts: Understanding the Special Awareness, Needs, and Communications of the Dying, Maggie Callanan and Patricia Kelley, Simon & Schuster, February, 2012
Final Journeys: A Practical Guide for Bringing Care and Comfort at the End of Life by Maggie Callanan, Bantam, March, 2008
On Life After Death, Elizabeth Kubler-Ross, Celestial Arts, March, 2008
On Death and Dying, Elizabeth Kubler-Ross, Scribner, June, 1997
Life After Life: The Investigation of a Phenomenon—Survival of Bodily Death, Raymond Moody, Harper One, March, 2001
Proof of Heaven: A Neurosurgeon's Journey into the Afterlife, Eben Alexander, October, 2012, Simon & Schuster, First edition October 23, 2012
Midlife Orphan: Facing Life's Changes Now That Your Parents Are Gone, Jane Brooks, Berkley Trade, April 1, 1999
Talking to Heaven, James von Praagh, Signet, March 1, 1999   
A Bittersweet Season: Caring for Our Aging Parents–and Ourselves, Jane Gross, Random House, May 1, 2012
The Boomer's Guide to Aging Parents: The Complete Guide, Attorney Carolyn L. Rosenblatt R.N., Aging Parents Press, February 15, 2009
When Parents Die: A Guide for Adults, Edward Myers, Penguin Books, March 1, 1997
The Highly Sensitive Person: How to Thrive When the World Overwhelms You. Aron, Elaine, New York: Broadway, 1997.
Broken Open: How Difficult times Can Help Us Grow. Elizabeth Lesser, New York: Villard, 2005. 
Who Dies? An Investigation of Conscious Living and Conscious Dying, Stephen Levine,Garden City, NY: Anchor/Doubleday, 1982.
The Tibetan Book of Living and Dying. Sogyl Rinpoche, Patrick Gaffney, and Andrew Harvey.New York, NY: HarperCollins, 1993.
From Age-ing to Sage-ing: A Profound New Vision of Growing Older. Rabbi Schachter-Shalomi Zalman, and Ronald S. Miller. New York: Warner, 1995.
Grief Support in Boulder, CO
Grief Support Network:  Are you grieving? The Grief Support Network can help. Once a week, GSN offers you a safe venue to begin moving from isolated grieving to supported healing. Each donation-based meeting includes an educational presentation by an expert wellness provider, as well as an open forum for sharing. www.facebook.com/griefsupportnetwork    720.295.4760    [email protected]
National Organizations
American Association of Retired Persons, http://www.aarp.org/
Hospice Foundation of America, http://www.hospicefoundation.org/
National Institute on Aging, https://www.nia.nih.gov/
Alzheimer's Association, http://www.alz.org/
A 2019 guide to Alzheimer's and Dementia, https://www.toprehabs.com/alzheimers-dementia/
SeniorAdvisor.com Very helpful in your search for senior housing and communities nationwide by state https://www.senioradvisor.com/community_properties/list/US. Reviews provided along several sorting options.
National Cancer Institute. Last Days of Life (PDQ®)
National Council for Aging Care, Aging in Place, Seniors and Pets
Articles and More
Guide to Senior Safety at Home

NBCNews.com. "Isolation, Loneliness Plague Caregivers."
Jameson, Marni. "Aging Parents and the Journey from Home to Help." Denver Post [Denver] 2 June 2012. Print.
Center for Human Potential. "How Men and Women Grieve Differently"