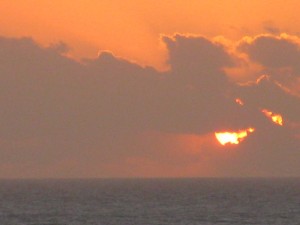 The Qeepr.com website has created a blog with grief support and resources for senior care. I want to refer you to their post Your Top Senior Care Resources that includes a list of resources to address the needs of our aging population as well as their families and other caregivers. Their intention is to help those looking for medical information, caregivers to hire, tips to deal with elderly family members, finding an advocacy group and even those seeking caregiver jobs.
Here is their list from Your Top Senior Care Resources that Qeepr.com has given me permission to share:
Resources
Homeinstead.ca – Dedicated to caring for the elderly. Information from home care, alzheimer's, dementia, arthritis, fitness and more.
Dawnkairns.com – An online resource and a wonderful book, Final Years is a collection of stories from people dealing with tough decisions, emotional pain, depression, joy and the family dynamics surrounding old age care.
Caring.com – Online resource for those looking to hire caregivers. Home care, independent living facilities, nursing care, assisted living and more. Search for senior care by city and state as well as browse their list of helpful articles.
Rightathome.net – A blog and resource for finding caregivers in the United States. They provide in home care for seniors as well as care assessment services.
Care.com – You can find a babysitter, dog walker, a nanny or senior care specialist, or a job in any of those fields. A world wide resource for many of your care needs. You can review caregivers, post a job and post your resume for others to find.
Agingcare.com – A large repository of articles, a senior care online community and caregiver resources. Includes free helpful guides.
Theseniorlist.com – Product reviews, caregiver reviews, resources, articles and up to date news and information. They also have extensive tips for both seniors and caregivers.
Advocacy Organizations:
Caringacross.org – Caring Across Generations is an organization for seniors, care workers and their families which fights to ensure their rights and quality of life. They lobby state and federal legislatures to fight on behalf of those over 65.
Alfa.org – The Assisted Living Federation of America is the largest national association dedicated to professionally-managed, resident-centered senior living communities and the seniors and families they serve. Has advocated strongly for the rights of those utilizing assisted living facilities since 1990. Can search for assisted living facilities, too.
Ncoa.org – The National Council on Aging is the nation's leading non-profit advocacy organization representing older adults and the community organizations that serve them. The mission of the NCOA is ensure the quality of life of millions of seniors in the country.
Caregiving.org – A non-profit established in 1996, the National Alliance for Caregiving is a coalition of national organizations focusing on issues of family caregiving. The Alliance conducts research, does policy analysis, develops national best-practice programs, and works to increase public awareness of family caregiving issues.
Seniortechies.com.au – An Australian organization, Senior Techies aims to help seniors connect to family members using some of the latest gadgets. Teams of volunteers help train seniors to use tablets and smartphone to help maintain relationships with those they love. They aim to empower and enrich the lives of seniors and empower the younger generation at the same time.
Asaging.org – Conferences, web seminars and publications: the American Society on Aging is an association of multidisciplinary professionals that provides educational, leadership development and networking opportunities to people who work with older adults. Founded in 1954, they aim to support and enhance the knowledge and skills of those who seek to improve the quality of life of older adults and their families.
Eldercarecanada.ca: The Elder Care Canada website includes information, books, blogs and services for senior care needs. ECC can help you make a working action plan to help aging family members.
Seniornet.org – Their mission is to provide older adults education for and access to computer technologies to enhance their lives and enable them to share their knowledge and wisdom. Seniornet has also worked to support learning centres all across the United States and other countries. An international non-profit.
Please go to Your Top Senior Care Resources for more information.