Do you know what Pulmonary Fibrosis is? Do you have an aging parent or other loved one suffering from it? According to the Pulmonary Fibrosis Foundation, Pulmonary Fibrosis (PF) is a condition in which "the lung tissue becomes thickened, stiff, and scarred." This is what happened to my father. The medical term for this scar tissue is fibrosis. Watching Dad's quality of life change from this horrible disease was a heartbreak like I had not experienced before.
Oxygen is delivered to the entire body through the lungs. When someone like my father has PF, their lung tissue becomes scarred and thickens. There is therefore less healthy lung tissue to transfer oxygen into the blood to carry it throughout the body. As a result, the organs, including the heart and brain do not get the oxygen they need to function properly. In Dad's case he developed a debilitating anxiety as a result. And prior to having pulmonary fibrosis, there was nothing anxiety was even a remote part of Dad's life or way of being.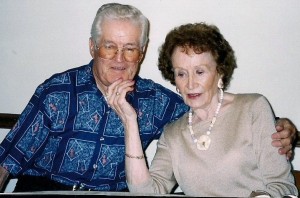 In some cases, like Dad's, doctors can determine the cause of the fibrosis (scarring). In his case it was related to asbestos exposure during his years of working in construction and remodeling. Often the cause remains unknown, and that is termed idiopathic pulmonary fibrosis or IPF. IPF occurs primarily in older adults.
According to the Pulmonary Fibrosis Foundation, "there are more than 200 related diseases of the lung known as interstitial lung diseases (ILD), which are also referred to as diffuse parenchymal lung diseases or DPLD." Most of these result in lung fibrosis.
Please visit the Pulmonary Fibrosis Foundation website to learn more about pulmonary fibrosis if you are concerned that your aging parent or another loved one may have this disease. In Dad's case we were fooled for quite some time because his most debilitating symptom was anxiety rather than a sense of shortness of breath. He described himself as feeling "jittery" all the time. Once we learned Dad's diagnosis, I realized the anxiety was likely a result of his body experiencing a sense of a "flight or fight" stress response from not getting enough oxygen, and/or that his nervous system was lacking adequate oxygenation.
To learn more about PF, ILD and a subgroup of ILDs called idiopathic interstitial pneumonias (IIP) and its' pathological subtypes, visit the Pulmonary Fibrosis Foundation. "Treatment, management, and prognosis can vary quite dramatically" depending on specific diagnosis and subtypes.
Had I known earlier on in my father's heart-wrenching decline that he had pulmonary fibrosis, we may have chased after fewer red herrings to try to discover what was wrong with him and gotten him appropriate treatment. Not that there is a cure for PF, because at this time there is not. There are treatments such as lung transplants for some patients. In Dad's case, the palliative care offered through Hospice is something I would have sought out much sooner, rather than waiting until his end was near.
I write more about my father's story in my book, FINAL YEARS Stories of Parent Care, Loss and Lives Changed. If you want to learn more about FINAL YEARS please read more on my website here.