FINAL YEARS
Stories of Parent Care, Loss and Lives Changed
"Thanks for writing another incredible book and helping me through reading it. Your books come out at times of my life when I need help the most."
– Debbie Foudray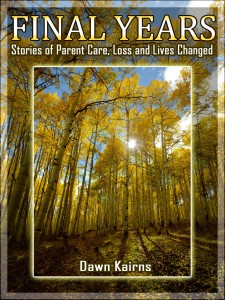 I always knew I'd lose my parents, but was not prepared for what caring for aging parents really meant. How could I ever prepare myself for how watching a loved parent suffer would affect me? Or how overwhelming and life-changing the loss of my parents would be?
We are moved by what we love. It was my dog and constant companion, Maggie, who inspired my first book, MAGGIE the dog who changed my life. Then caring for my declining parents moved me to write again, and to talk with others to explore their varied experiences in caring for their aging and dying parents. Thus, FINAL YEARS Stories of Parent Care, Loss and Lives Changed was born.
I like to write about what is real. What touches people. To bring to light those things that lie in the recesses of people's hearts. Those difficult feelings and experiences that are hard to talk about, and listen to.
Helping parents' transition through aging, decline and death changes many adult children's lives forever. It shakes their very foundation. Caregivers often feel alone and don't know where to turn for support in a culture where sharing feelings about the decline of a loved one, emotional pain and loss may not be well-received. Many tears are cried as difficult choices with and for loved ones are made.
In FINAL YEARS ten people share their stories of tough roads of decision-making, family dynamics, grief, and healing. I weave my own account through each of their chapters. Reading these stories in the caregivers' voice will help you feel you are not alone but part of a "hidden tribe" who share a common bond. You will find guidance for navigating your way through your parents' final years as you find yourselves in the stories in this book. Read More>>
__________________________________________________________
MAGGIE the dog who changed my life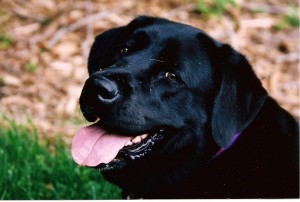 I had been longing for a special companion. I found her in a precious black, furry ball of dog energy.  We called her Maggie. The canine-human partnership that we formed took us on a journey of love and discovery that I couldn't have imagined.  Read more>>