Books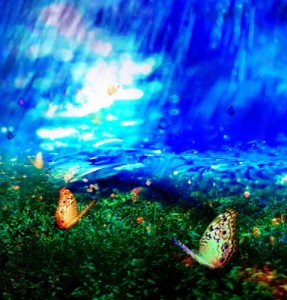 Final Gifts: Understanding the Special Awareness, Needs, and Communications of the Dying, Maggie Callanan and Patricia Kelley, Simon & Schuster, February, 2012
Final Journeys: A Practical Guide for Bringing Care and Comfort at the End of Life by Maggie Callanan, Bantam, March, 2008
On Life After Death, Elizabeth Kubler-Ross, Celestial Arts, March, 2008
On Death and Dying, Elizabeth Kubler-Ross, Scribner, June, 1997
Life After Life: The Investigation of a Phenomenon—Survival of Bodily Death, Raymond Moody, Harper One, March, 2001
Proof of Heaven: A Neurosurgeon's Journey into the Afterlife, Eben Alexander, October, 2012, Simon & Schuster, First edition October 23, 2012
Midlife Orphan: Facing Life's Changes Now That Your Parents Are Gone, Jane Brooks, Berkley Trade, April 1, 1999
Talking to Heaven, James von Praagh, Signet, March 1, 1999   
A Bittersweet Season: Caring for Our Aging Parents–and Ourselves, Jane Gross, Random House, May 1, 2012
The Boomer's Guide to Aging Parents: The Complete Guide, Attorney Carolyn L. Rosenblatt R.N., Aging Parents Press, February 15, 2009
When Parents Die: A Guide for Adults, Edward Myers, Penguin Books, March 1, 1997
The Highly Sensitive Person: How to Thrive When the World Overwhelms You. Aron, Elaine, New York: Broadway, 1997.
Broken Open: How Difficult times Can Help Us Grow. Elizabeth Lesser, New York: Villard, 2005. 
Who Dies? An Investigation of Conscious Living and Conscious Dying, Stephen Levine,Garden City, NY: Anchor/Doubleday, 1982.
The Tibetan Book of Living and Dying. Sogyl Rinpoche, Patrick Gaffney, and Andrew Harvey.New York, NY: HarperCollins, 1993.
From Age-ing to Sage-ing: A Profound New Vision of Growing Older. Rabbi Schachter-Shalomi Zalman, and Ronald S. Miller. New York: Warner, 1995.
Grief Support in Boulder, CO
Grief Support Network:  Are you grieving? The Grief Support Network can help. Please join us for Moving Through Grief…Together. Once a week, GSN offers you a safe venue to begin moving from isolated grieving to supported healing. Each donation-based meeting includes an educational presentation by an expert wellness provider, as well as an open forum for sharing. Weekly meetings begin 4/6/2014 and will be held alternating Sundays (2-4pm) and Wednesdays (6:30-8:30pm) at 1925 Glenwood Drive, Boulder , CO 80304. You don't have to grieve alone – join us at an upcoming meeting and let's start Moving Through Grief… Together.     www.facebook.com/griefsupportnetwork  www.griefsupportnet.org     720.295.4760    [email protected]
Coming Full Circle Training, Facing Death and Finding Life through the Perennial Wisdom Traditions, with Sanchi Reta Lawler. http://ventanagroup.org/event_detail/36/421
National Organizations
American Association of Retired Persons, http://www.aarp.org/
Hospice Foundation of America, http://www.hospicefoundation.org/
National Institute on Aging, http://www.nia.nih.gov/alzheimers
Alzheimer's Association, http://www.alz.org/
Organ Donation and You, http://www.jrifilms.org/donor.html
SeniorAdvisor.com Very helpful in your search for senior housing and communities nationwide by state https://www.senioradvisor.com/community_properties/list/US. Reviews provided along several sorting options.
"National Cancer Institute." Last Days of Life (PDQ®) –. Web. <http://www.cancer.gov/cancertopics/pdq/supportivecare/lasthours/patient/page2>.

"Do Men Grieve Differently than Women? – Hell Yes!" Embrace Your Death. Web. 06 Aug. 2013. <http://embraceyourdeath.com/2011/12/do-men-grieve-differently-than-women-hell-yes/>.
"Isolation, Loneliness Plague Caregivers." NBCNews.com. Web. <http://www.nbcnews.com/video/nightly-news/48682390>.
Jameson, Marni. "Aging Parents and the Journey from Home to Help." Denver Post [Denver] 2 June 2012. Print.